Jolene S. Allphin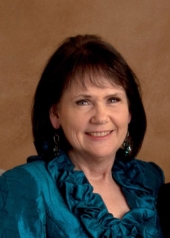 Jolene Spendlove Allphin is the daughter of Clifton and LeOra Isom Spendlove of Hurricane, Utah. She and her husband, Michael, are the parents of 11 children. They have lived in Arizona, California and Utah. Michael currently serves as a Judge in Utah's 2nd District Court.
Jolene is the author of Tell My Story, Too. The book contains 300 biographical sketches and over 650 pictures of pioneers and rescuers of the Willie, Martin, Hodgett and Hunt companies of 1856. Since 1999, in preparation for a Stake Pioneer Trek, Jolene has been researching, writing, and publishing stories of these people who paid such a tremendous price to reach the Zion of their hopes and dreams. Jolene has developed a deep love for these people and considers them friends whose stories of courage, faith and testimony continue to bless her every day.
Jolene served as a historical advisor for the movies Ephraim's Rescue and 17 Miracles by T.C. Christensen. Jolene and T.C. Christensen co-authored the book More Than Miracles, published by Deseret Book in 2012.
Jolene also co-authored an art, story, and history book with Andrew D. Olsen and artist Julie Rogers, published by Deseret Book in 2013. It is titled Follow Me To Zion: Stories from the Willie Handcart Pioneers. A companion volume covering stories from the Martin, Hodgett and Hunt companies is currently being written.